Thursday, September 29, 2022, 7:00 PM 11:00 PM
---
Ascent Lounge
10 Columbus Circle, 4th Fl
New York, New York 10019
In 2021 we honored:
WHITEY ARCARO
Executive Vice President Head of Marketing and Retail Leasing
RXR Realty
As the executive vice president – head of marketing and retail leasing at RXR Realty, Ms. Arcaro is responsible for overseeing the marketing and communications of RXR Realty's 25.6 million square feet of commercial assets in Manhattan and the surrounding region, as well as the concepts, design strategy, marketing and strategic branding initiatives for 6,200 multi-family units in planning across the region. As the head of retail leasing, she oversees the strategy and implementation for the 1.1 million square feet of retail space across RXR's portfolio.
Prior to joining RXR, Ms. Arcaro served as managing director of business development for SHVO, a luxury real estate company, where she was integral to key elements of the business, comprising capital raising, EB5 financing, hotel partner relations, retail activity and sales/marketing efforts. Ms. Arcaro was a senior member in the company's strategic growth initiatives, effectuating a $3.5 billion investment and development pipeline in a 24-month period.

Previously, Ms. Arcaro served as senior vice president of marketing at Vornado Realty Trust, one of the largest publicly traded REITs in the U.S. with over 100 million square feet across multiple markets during her time there. She was responsible for creating and implementing marketing strategies including office, retail, residential, hotel properties, new developments and major asset repositions. Ms. Arcaro oversaw major branding initiatives. Among her accomplishments includes building an interdisciplinary, multi award-winning marketing program for Vornado's corporate, New York and street retail platforms, which included innovations in digital marketing and technologies, as well as industry-leading sales centers and product positioning. She oversaw the marketing and communications plan of the company's nationally recognized sustainability program, and also created a successful public holiday tradition in partnership with the San Francisco 49ers in California.

Prior to Vornado, Ms. Arcaro was a commercial real estate broker working on tenant representation, landlord agency, consulting services and investment opportunities for multinationals and institutional organizations.

Ms. Arcaro was listed as one of New York's Real Estate Power Women in 2018 and 2019. She is a member of the leadership committee of the American Lung Association. Ms. Arcaro has produced award-winning feature length and short films featured at SXSW and Sundance Film Festivals, including a critically and politically hailed feature on conditions of veterans, which garnered over 12 awards and coverage in the Washington Post, International Herald Tribune, and the New York Times.
In 2020 we honored
COVID-19 FRONTLINE DOCTORS
National Jewish Health

We honored the frontline doctors from National Jewish Health who joined their colleagues to care for patients with COVID-19 at the height of the pandemic in New York City. All funds raised helped support respiratory care for people from around the country treated at National Jewish Health, as well as over 80 COVID-19-related research projects.
In 2019 we honored
Roger A. Silverstein
Executive Vice-President
Silverstein Properties, Inc.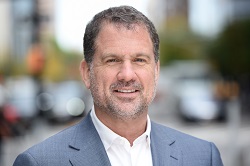 Roger serves as executive vice president of Silverstein Properties, Inc., responsible for tenant relations and sits on the board of directors.

He is a member of the Real Estate Board of New York, a director of the Realty Foundation of New York, and is an executive committee member of the Real Estate Executive Division of the UJA Federation. He has served since 1999 on the National Jewish Health council of national trustees.

Roger holds a bachelor of science in urban economics from New York University. He resides in Manhattan and has three children. He is an accomplished triathlete and a lifelong New Yorker.
In 2018 we honored
David A. Falk
President New York Tri-State Region
Newmark Knight Frank
In April 2009, David Falk was selected President New York Tri-State Region of Newmark Knight Frank. In addition to his management role at the firm, Mr. Falk's business is centered on both tenant and landlord representation in the acquisition and disposition of office space. His team handles in excess of 22 million square feet as leasing agent, including some of Manhattan¹s most transformative projects. Within thelast two years, he has been involved in the leasing of more than 2.5 million square feet of space.

Mr. Falk was awarded membership to the prestigious 2008­-2009 Class of David Rockefeller Fellows. He was also the winner of CoStar's Power Broker Award 13 years in a row, from 2004 to 2017. Additionally, Mr. Falk was the winner of REBNY's 2007 Most Creative Retail Deal of the Year Award.

Mr. Falk graduated from New York University and holds a bachelor of science degree in marketing.

He resides in Westchester with his wife and has three daughters.
In 2016 we honored
Jonathon K. Yormak
East End Capital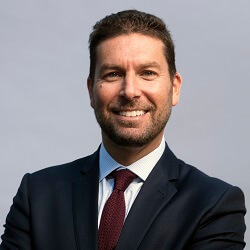 Jonathon K. Yormak is the co-founder of East End Capital Partners. East End is a fully integrated real estate investment and development firm with holdings and offices in both New York City and Miami. Mr. Yormak oversees all activities at East End, which has acquired over $1 billion of office, residential and retail properties since 2011. In addition, the firm controls over 1 million square feet of development rights in the Wynwood neighborhood in Miami.
Before founding East End, Mr. Yormak was a managing principal at both Ruben Companies and Broadway Partners. On a combined basis, he acquired, repositioned and managed an office portfolio exceeding 15 million square feet located throughout the United States, as well as 1,000 residential units within New York City and Boston. Mr. Yormak has extensive capital market knowledge, having sourced and structured billions of dollars of equity and debt. He also has broad platform-building experience, having started and grown various real estate related businesses. Earlier in his career, he was a real estate attorney at Fried Frank and Pryor Cashman, handling acquisitions, dispositions, joint ventures, financings and REIT mergers.

A graduate of Colby College and Fordham Law School, Mr. Yormak sits on the board of directors for the Wynwood Business Improvement District and was a long-time board member of both the UJA-Federation of New York and The Children's Hearing Institute.

Mr. Yormak lives on the Upper East Side of Manhattan with Jill, his wife of 16 years, and two daughters, Grace, 13, and Elle, 11.
In 2015, we honored
Michael Lehrman
Co-Chief Executive Officer
Cantor Commercial Real Estate (CCRE)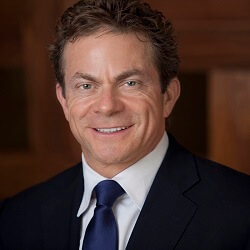 Michael Lehrman is Co-Chief Executive Officer of Cantor Commercial Real Estate (CCRE), a fully integrated commercial real estate finance company with 15 offices, over 300 employees and a $34 billion servicing portfolio. CCRE provides fixed-rate, floating-rate, agency and bridge loans on commercial and multifamily properties nationwide. Since 2010 CCRE has closed over $30 billion in loans and was recently ranked by Crain's New York Business as the #1 Fastest Growing Company in New York.
Mr. Lehrman joined Cantor Fitzgerald in 2009 as Executive Managing Director and Global Head of Real Estate. Prior to joining Cantor Fitzgerald, he was a Managing Director at Credit Suisse and, with Anthony Orso, Co-Head of the Credit Suisse Real Estate Direct Group where they were responsible for over $100 billion in real estate loan origination and over $30 billion of high yield real estate debt distribution. In 2010 Mr. Lehrman, together with Mr. Orso, co-founded CCRE. He also served as Global Head of Real Estate at Cantor affiliate BGC Partners, and in 2011 was responsible for BGC's entry into the real estate business through the acquisition of Newmark Knight Frank and the acquisition and integration of the assets of Grubb & Ellis in 2012. The combined companies now operate as Newmark Grubb Knight Frank and employ more than 5,000 real estate professionals in over 100 offices nationwide. In 2014, Mr. Lehrman was named Co-CEO of CCRE and, with Mr. Orso, successfully led the acquisition and integration of Berkeley Point Capital, a leading agency lender and loan servicer. As a result of this tremendous growth and success, Mr. Lehrman and Mr. Orso were recently ranked #1 in Mortgage Observer's annual "50 Most Important People in Commercial Real Estate Finance".
Mr. Lehrman is on the Advisory Boards of Columbia Business School - Paul Milstein Center for Real Estate; Zell-Lurie Real Estate Center at University of Pennsylvania - Wharton School of Business; Cornell School of Hotel Administration; Schack School of Real Estate - New York University Graduate School; and Fischer Center for Real Estate & Urban Economics - University of California, Berkeley Haas School of Business. He is also Executive Director of the Michael Lehrman Endowment at Columbia Business School.
Mr. Lehrman earned an MBA in both Real Estate and Finance from Columbia Business School, a Diploma in Real Estate from NYU Graduate School, and dual BS degrees in Industrial Management and Managerial Economics from Carnegie Mellon University. Mr. Lehrman is married to Marcy Lehrman and has four children, Mark (19), AJ (16), Billy (15) and Tess (12), and resides in New York City. The Lehrman family's philanthropic activities include providing medical, educational and financial support to children throughout the country.
In 2014, we honored
Michael A. Rodriguez
President
Alliance Building Services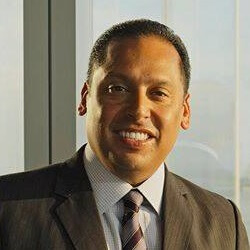 In 1995, Mr. Rodriguez joined Alliance Building Services in its founding years, working his way up from Night-Time Supervisor to President of the company. Under his leadership, Alliance has more than quadrupled in size, revenue and services offered by executing the vision of a one-stop shop of building services. From the ground up, he has been instrumental in building the company's portfolio from eight properties to over 100.
Alliance's revenue has soared to more than $150 million a year and employs over 4,000 people in the New York City area. Under Mr. Rodriguez's watch, Alliance has acquired a painting company, a lighting/ electrical company and a security technology company, adding to its family of businesses. He continues to look for integrative services that can be added to the Alliance portfolio of commercial services. Mr. Rodriguez's confidence in his ability to locate logical and profitable additions to the Alliance family has helped skyrocket Alliance as a top contender in the building services industry.
Mr. Rodriguez has introduced innovative technology to an industry that is anything but technological, utilizing the most efficient advances in the tech industry. It was also his vision to implement an in-house Employee Service Center, where over 4,000 employees can get all their questions/concerns answered in person or online. His approach to leading has allowed him to create a successful team that is unmatched by many. Mr. Rodriguez credits the company's success to the people who work alongside him. Without everyone's hard work, dedication and drive, Alliance would not be the premier building service provider it is. Mr. Rodriguez emphasizes communication, transparency and accountability at every level of the organization. His coordinated service approach to management benefits the executives, staff and labor, utilizing clear and candid communication and a client-and employee-friendly work atmosphere.
Mr. Rodriguez was chosen as one of "Crain's 40 under 40 New York's Rising Stars" and honored as a member of the 2009 class of rising stars. He also received the Los Niños 2010 Image Award for Business for the Committee for Hispanic Children and Families, Inc.
Mr. Rodriguez currently serves on the Board of the Committee for Hispanic Children/Families and the Diabetes Research Institute and donates to multiple charities throughout the New York area.
Mr. Rodriguez is married to Maria Rodriguez and has three children, Mariah, Michael Jr., and Matthew, and resides in Westchester County.
In 2012, we honored
Peter G. Riguardi
President, New York Operations
Jones Lang LaSalle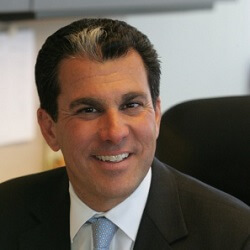 As President of the New York region for Jones Lang LaSalle, Peter Riguardi leads all operations for the company in the New York, New Jersey and Connecticut area. He is responsible for broadening the company's New York platform by developing key client relationships, leading major projects, maintaining senior real estate industry contacts and political relationships, and recruiting new talent. He oversees a team of approximately 1,700 professionals in seven offices throughout the tri-state area.
Under Mr. Riguardi's leadership, Jones Lang LaSalle has established itself as a market leader in the New York metropolitan region, and the company's market share, revenue and profitability have all increased substantially. Mr. Riguardi developed and implemented a program to expand the New York Leasing and Brokerage Business and Investment Sales Team, which included attracting top talent from the industry and combining it with its strong base to form a market leadership team. Mr. Riguardi serves on the Board of Governors for The Real Estate Board of New York and is an active member of the organization's senior leadership. He is also on the Board of Directors of The Regional Plan Association, on the Board of The Rabin Medical Center of Israel, and is a member of The Partnership for the City of New York. Mr. Riguardi has been a leading New York City broker for over twenty-five years, with many of his completed transactions ranking as New York's largest.
Prior to joining Jones Lang LaSalle in September 2002, Mr. Riguardi was Vice Chairman and Principal of Colliers ABR Inc., a company that he helped form in 1994. He started his real estate career at GVA Williams in 1983, where he was the youngest Senior Vice President in the firm's history. During his twenty-eight year career in commercial real estate, he has been actively involved in several of the largest and most noteworthy transactions in metropolitan New York City. Mr. Riguardi is consistently ranked by the New York Observer as one of New York's most influential real estate executives.
Mr. Riguardi holds degrees in marketing and finance from Iona College. He is a member of the Iona College Board of Trustees. In the past several years, Mr. Riguardi has been an honoree for The Rabin Medical Center of Israel, Met Council, Muscular Dystrophy, Juvenile Diabetes Foundation, Special Olympics, United Way, and The Police Athletic League.
Mr. Riguardi is married with four sons and resides in Rumson, New Jersey, and New York City. He enjoys spending time with his family and traveling in Europe when he is not in the office.
In 2011, we honored
JASON D. PIZER
President
Trinity Real Estate, a division of the landmark Trinity Church of New York City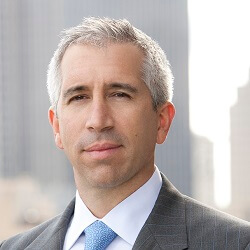 Mr. Pizer oversees and approves all commercial real estate deals for the Trinity portfolio, which consists of over six million square feet in 18 buildings in the Hudson Square area. Trinity Real Estate continues to bring innovation and style to this vibrant and highly successful district. Mr. Pizer formerly served as Senior Vice President of Trinity Real Estate. He has negotiated and closed numerous complex deals for the Trinity portfolio, including Viacom International, Inc., HAVAS, North America, Inc., Postworks, Inc., Radical Media and Horizon Media, Inc.
Mr. Pizer is a recognized leader in the commercial real estate industry and has served in various positions in construction and property management. Prior to joining Trinity Real Estate, Mr. Pizer held a position in property management for Galbreath in 1991. He began his real estate career in 1988 as a project manager for Herbert Construction.
Mr. Pizer holds a Bachelor of Science from State University of New York at Albany, NY and a Juris Doctor from the University of New Hampshire, School of Law, Concord, NH. Mr. Pizer is currently an active member of The Real Estate Board of New York and The Urban Land Institute.
Mr. Pizer enjoys travelling and spending time at home with his wife, Leah and son, Jackson, playing golf and skiing.